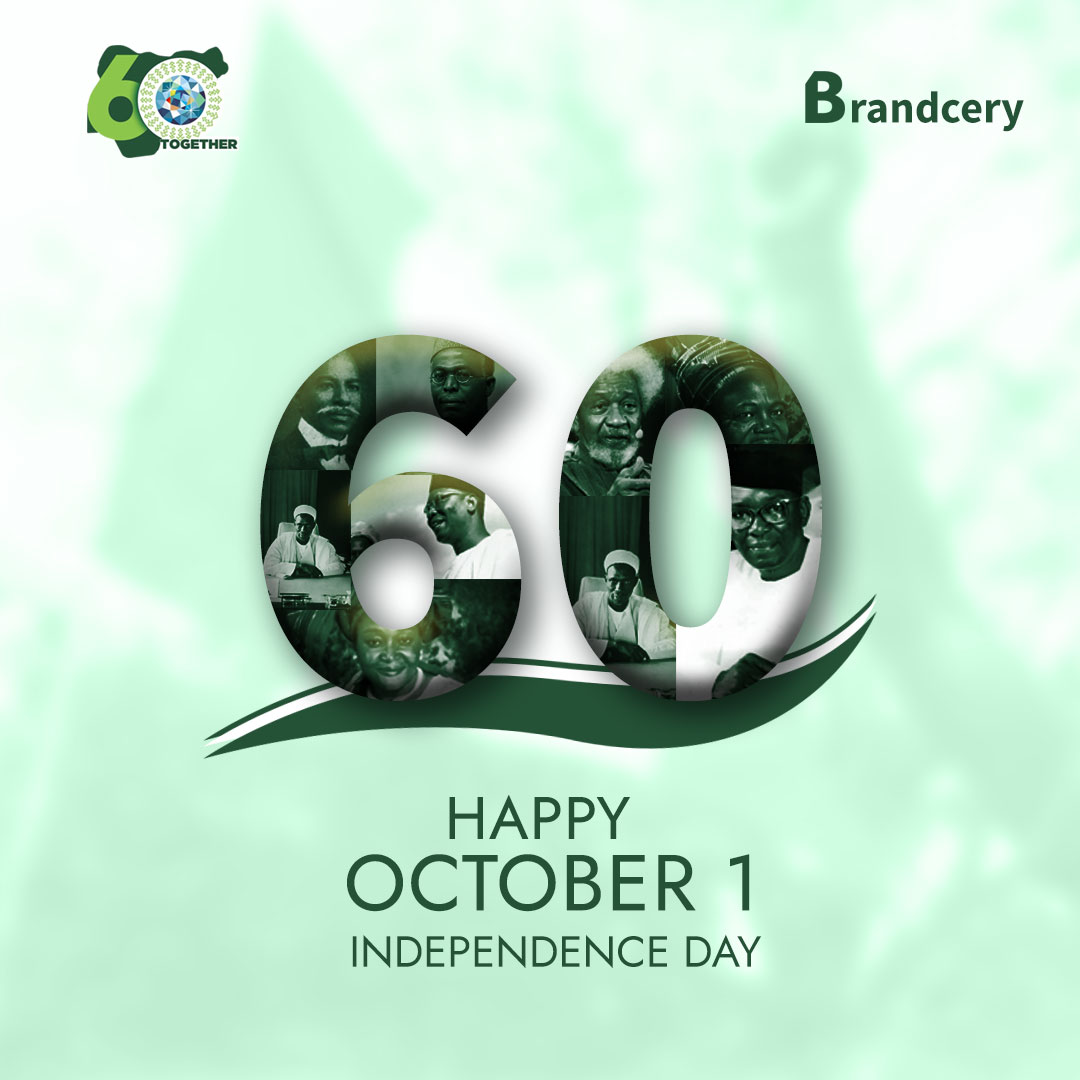 Posted on
September 30, 2020
Dear Nigeria,
Our Motherland will be celebrating her 60th Independence Day, this must-have seemed almost impossible to observers in the early days of the country, with a Civil War and heightened tension among the ethnic groups in the country. It is an amazing opportunity to remind ourselves how hard our past and present leaders have worked tirelessly for this. Indeed, the country has passed through so many hurdles in these past years.
The movement for Independence started after World War II with the likes of Alhaji Tafawa Balewa, Dr. Nnamdi Azikwe, Chief Obafemi Awolowo, Sir Ahmadu Bello, Jaja Wachukwu, among others playing a huge role in striving and fighting the battle in order for Nigeria to gain her Independence (the Labour of our heroes past shall never be in vain). This was as a result of the fact that our heroes past saw that the British colonial masters already had their way in Nigeria for too long and it was time for them to go, it was a call to action.
These people saw hope that many people did not see in the country and today, in light of all that has been happening in the country, we celebrate that hope as it is always important to celebrate even the smallest of your wins.
We would all agree that this is a day of commemoration for all Nigerians both within and in the diaspora who have remained unwavering amidst the challenges of the country. Although the global pandemic has had its effect on the world, we as a nation have soared above all obstacles like the eagle on our coat of arms which depicts how strong we are. We cannot afford to stop now as there is still something to hope for you as a citizen, for us as a brand, and for everyone as a country. Therefore, it is important to note that as we celebrate Nigeria at 60, there is a need for us to prepare ourselves for the beautiful future that awaits us because only through this can we access the light at the end of the tunnel.
For the love of this great nation, we urge everyone to focus on the big picture independence has handed us and give us the opportunity as a brand to add colours to it. Advertise with us today and rekindle the hope of your business from dependence back to independence.
With Love from Brandcery,
Happy Independence.
#nigeria@60, #happyindependence, #bforbrandcery, #nigeriaisgreat, #wearebrandcery, #ourhopeisinnigeria, #thinkdigital, #thinkbrandcery, #madeinnigeria. #independenceday, #together"60